The return of the Mid-Season Invitational to the League of Legends esports scene caused a furor in the very first match of the competition. In this article, we'll discuss the success of the MSI 2021 Group Stage and tell what to expect next.
The Group Stage started on May 6th. The event has begun with the battle of Koreans DWG KIA, the champions of Worlds 2020, and Cloud9. This is their first appearance at the tournament in the history. The opinion of the audience divided: some predicted the another win of Korean champions, and others thought that Cloud9 will beat DWG KIA. Their match attracted 1.1M viewers at the peak, and this is the best result for the group stage in recent years.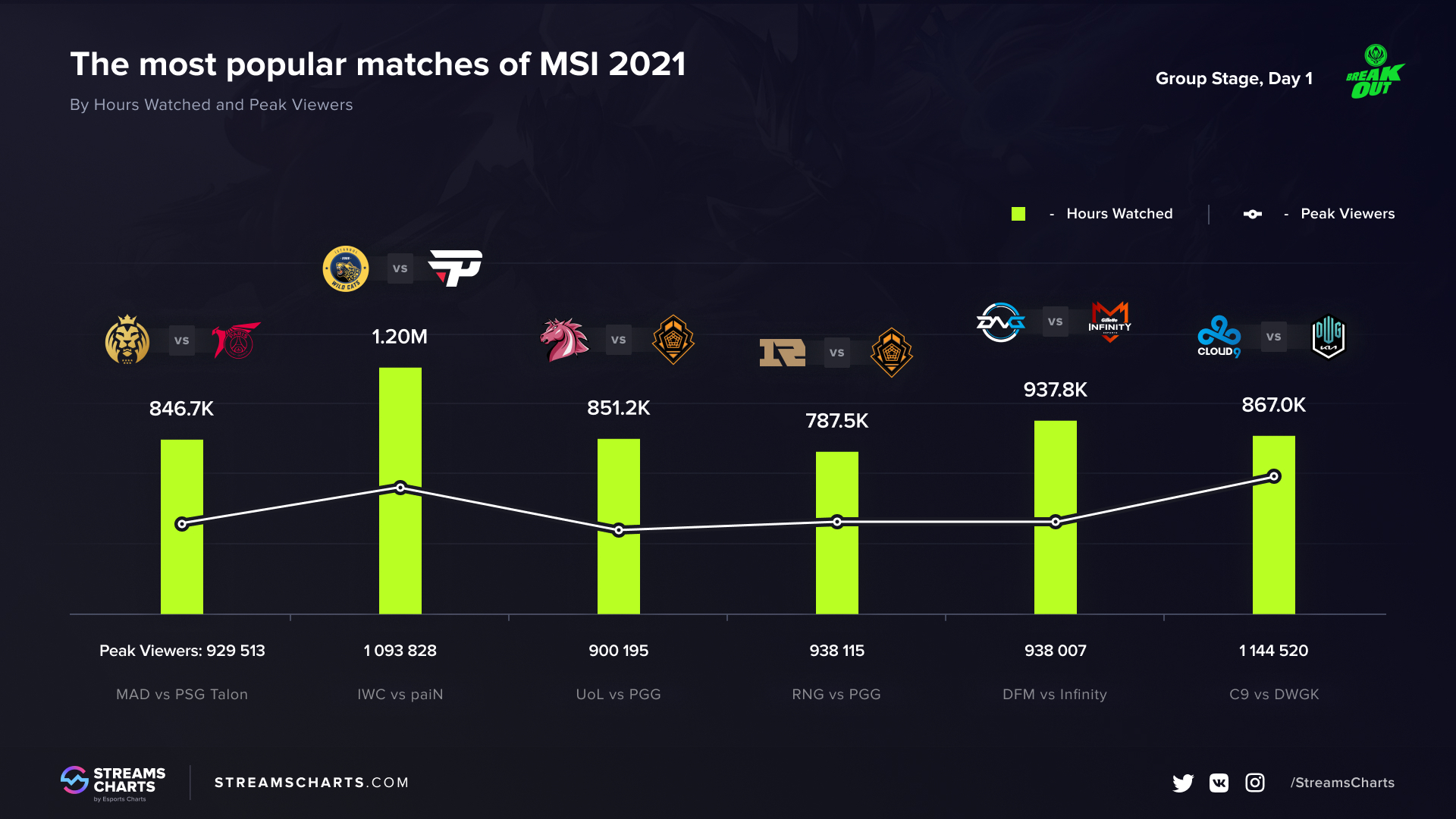 We should note that DWG KIA attracted a significant number of Korean fans — 291K Peak Viewers, and this is the third largest audience of the MSI 2021 Group Stage.
The next match, which attracted 1 million spectators, was between Brazilians PaiN Gaming and İstanbul Wild Cats from Turkey. At the moment, these two teams are the most popular in the Group Stage with an average of 958K spectators.
PaiN Gaming is the main reason for the growth of Portuguese-speaking viewers — 367K viewers at the tournament's peak, while in the previous MSI, this mark did not even exceed 100 thousand people.
At the same time, the statistics slightly worsened due to the absence of Vietnamese players in the competition. For example, at Worlds, Vietnamese player SofM performed for Suning, but the team did not make it to MSI, as they took 5-6 place in the LPL.
MSI itself is broadcast on ten platforms and in 16 languages. The tournament is watched most on Twitch and YouTube.
As we can see, the event sets new records for the discipline from the very first matches, but keep in mind that the competition will last for another three weeks! The playoffs are going to be hot, so subscribe to our social media to keep up to date with the latest MSI 2021 statistics.